eCommerce Award
Digital Finery voted 2nd best eCommerce Web Design agency in Australia...
Marketing Strategy
Get better results from your website with a wholistic online marketing strategy, including SEO, PPC, Email & Social.
Web Design Award
Digital Finery voted in the Top Ten Web Design Agencies in Australia.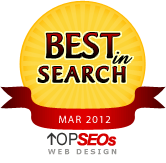 Don't wait for updates
Manage your own website at a time that suits you. Don't wait for your web developers, get a CMS
Web design
Custom web development
E-commerce web development
Open source content management systems (CMS)
Web maintenance
Web marketing
Search engine optimisation (SEO)
Google analytics integration & management
Web analytics & conversion improvement
eCommerce web development
Northern Beaches digital agency, Digital Finery designs, develops and maintains all kinds of websites and apps. We create
eCommerce websites
that increase your online domination. We work with you to increase visits and sales from your website. We also develop easy
CMS websites
that even your granny could update!
We're all about open source custom website development, so there are no ongoing software fees. Just a solution that fits with your business and can be freely managed by anyone, anywhere.
Australian custom web development and web design
We've been in business since 2005 and have hundreds of satisfied customers, so we're confident we can build the website you need.
Our website development provides an exceptional level of quality. Your website will be built by experienced website developers to current web standards using an open content management system (CMS) or an open e-commerce solution.
Increase sales or leads from your website and grow your profits
If you need to increase sales or leads from your website, do you know what online marketing you need to do?
You might think you need to increase your traffic or search engine position, but you might actually need to improve your conversion rate by tweaking your website. We remove the guess work and look at what you want to achieve then tailor a website marketing solution that solves your problem.